Driven by a passion for art and innovation, I have been working as a creative marketing manager and art director for over fifteen years. I have created and executed innovative projects for diverse clients and industries, always paying attention to details and quality. My skills include both digital and traditional media, strategic design thinking, and database creation.
I can communicate and negotiate effectively with different teams and stakeholders, and I can manage exhibitions, events, marketing campaigns, and brand strategies with efficiency and flair.
My creative journey
Portfolio
Curated selection of projects spanning my employment history,
collaborative ventures, freelance endeavors, and personal projects.
Enjoy the storytelling!
References
Testimonials who can speak to my career and character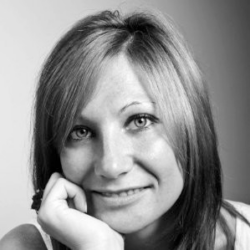 Alice is a creative individual with great artistic talents and a remarkable knowledge of graphic and communication media. She has a well-organized and pragmatic approach to her work. During her tenure at ALT – Contemporary Art Museum, Alice demonstrated remarkable autonomy in managing various aspects, ranging from art exhibition openings and guided tours to educational meetings. She also played a key role in organizing both private and cultural events, effectively coordinating with critics, artists, clients, and suppliers. Depending on the nature of the event, she conceptualized, designed, and produced brochures, promotional posters, and marketing and social media campaigns, overseeing the entire event process. Alice's innovative design sensibilities, coupled with her deep cultural knowledge and passion for art, were invaluable assets in the creation of an updated art works database, comprising over a thousand pieces. She also played a pivotal role in curating exhibitions and developing a comprehensive space usage manual. Alice demonstrated proficiency in financial management, adeptly evaluating the costs associated with individual events and the overall space management. Alice possesses excellent team leadership skills and is equally proficient in individual management. Her contributions have been significant on both personal and professional levels.
(Read on Linkedin)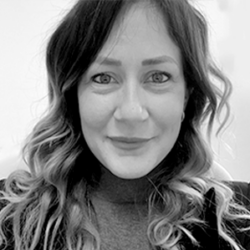 In addition, she has a reliable working habit that gives you the assurance that you can always count on her.
I have seen her resolving conflicts and handle many difficult situations with remarkable patience and admirable tact.
She loves people, works hard and always lifts the spirits of those around her. I believe these are the characteristics and qualities of an employee who is always committed to achieve results.
(
Read on Linkedin
)
I had the pleasure to work with Alice at Pilomat in Italy. In those occasions she has accomplished all the projects with professionalism and precision.