The expressive modular shelf system
with a colourful personality!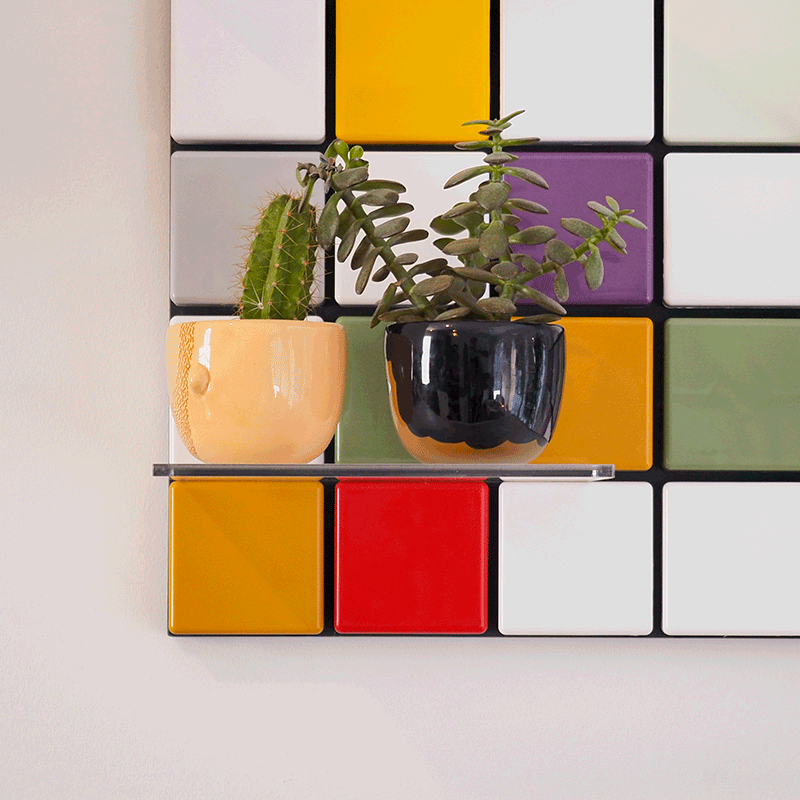 Confetti is an expressive and versatile wall-mounted shelf system designed and produced in Sweden.
It consists of three parts that easily can be composed in truly unique combinations.
The colours of the bricks ranging from soft pale blends to striking rich colours that opens for a serious personal and artful shelf experience.
Moist resistant.
Each small shelf hold up to 3kg.
Each large shelf hold up to 6kg.
Each standard kit contains:
– 1 Back-plate (dyed fiber board), 77 x 43 x 1,2 cm
– 45 bricks (ABS plastic), 8 x 8 x 2,2 cm
– 3 small shelves (acrylic plastic), 21 × 17,5 × 0,6 cm
– 1 large shelf (acrylic plastic), 43 × 17,5 × 0,6 cm.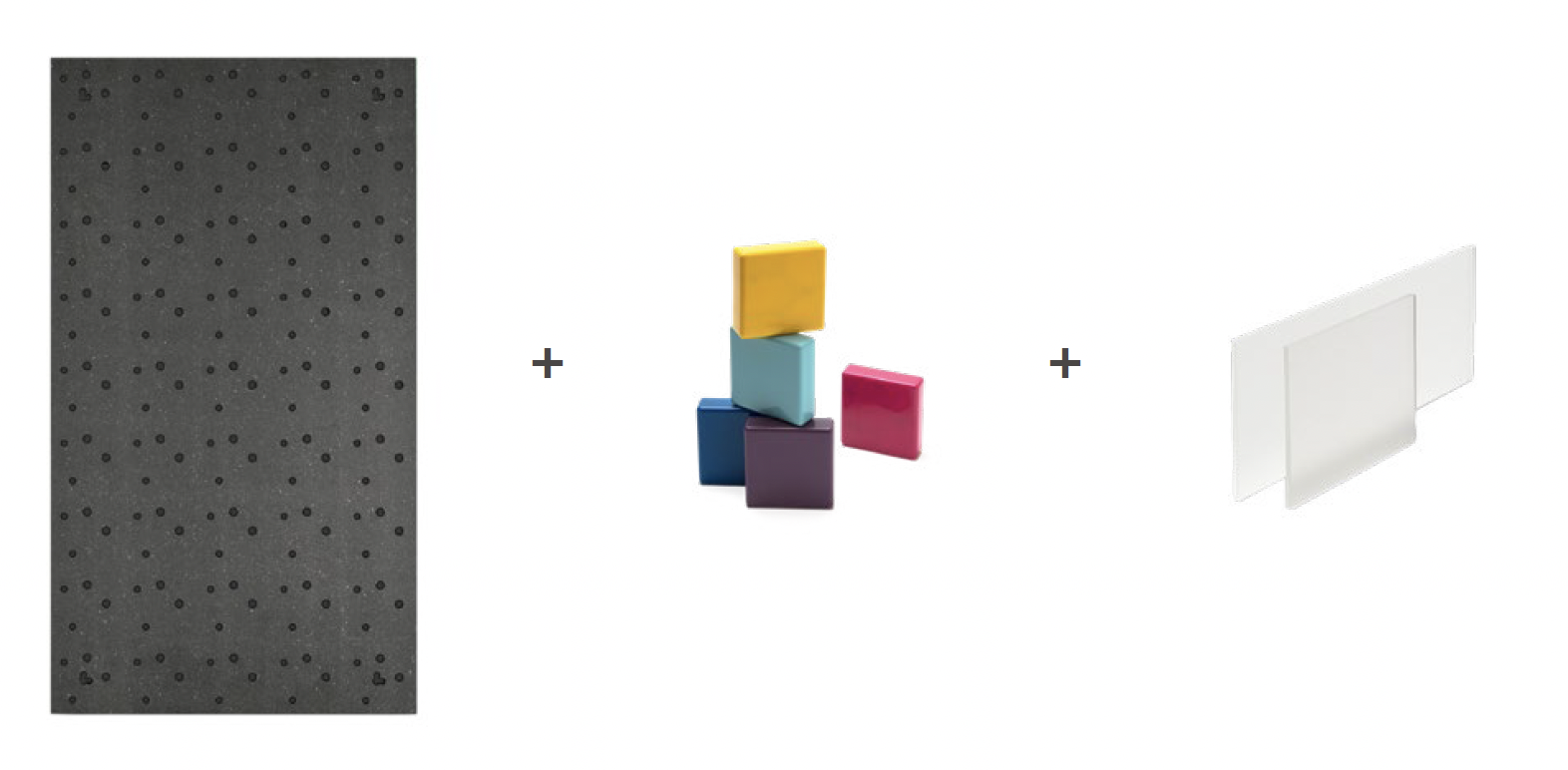 Here's how it works:
the coloured bricks are arranged and then pushed in to the back-plate. The panel is then hanged on the wall and the shelves are finally pushed in between the bricks.
Several panels can be combined to create a larger wall piece and it's possible to change the position on both bricks and shelves.
Packaging: 86 x 44 x  6,5 cm / 7 kg.
Included in the packaging there is also a tool to remove the bricks.